The Permaculture Realized Podcast
The Permaculture Realized Podcast delivers practical skills and knowledge to build your ecologically restorative homestead, farm, neighborhood, or business based on Permaculture concepts and methods. Our guests work in many various fields including plant propagation, alternative technology, ecosystem restoration, permaculture design, energy conservation, policy-making, community organizing, animal husbandry, market vegetable gardening, homesteading, organic farming, education and more. Collectively we are developing the structures and systems to supply our basic human needs in a way that improves the health of the ecosystem and ourselves. Dive right in!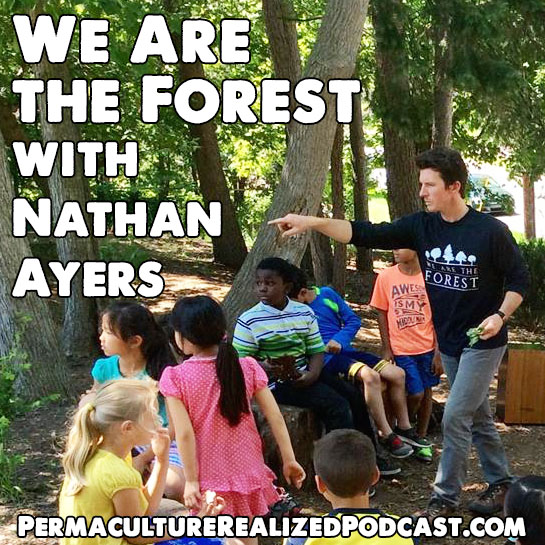 Today we're talking to Nathan Ayers who teaches Permaculture to students of all ages in Michigan. This is Nathans second time on the show, and it's always a great time having him. If you like this one, be sure to check out Episode 18 as well where we discussed water solutions to the Flint, MI Water Crisis.
Today we talk about Nathan and his brother Nick's exciting new project; We Are the Forest. In addition to their work in the Ann Arbor/Ypsilanti area, they are also involved on Beaver Island.
read more