The Permaculture Realized Podcast
The Permaculture Realized Podcast delivers practical skills and knowledge to build your ecologically restorative homestead, farm, neighborhood, or business based on Permaculture concepts and methods. Our guests work in many various fields including plant propagation, alternative technology, ecosystem restoration, permaculture design, energy conservation, policy-making, community organizing, animal husbandry, market vegetable gardening, homesteading, organic farming, education and more. Collectively we are developing the structures and systems to supply our basic human needs in a way that improves the health of the ecosystem and ourselves. Dive right in!
Help Keep Us On the Air!
Please help keep this Podcast on the air by becoming our Patron on Patreon. Our supporters get instant access to ALL the episodes plus scandalous BONUS content!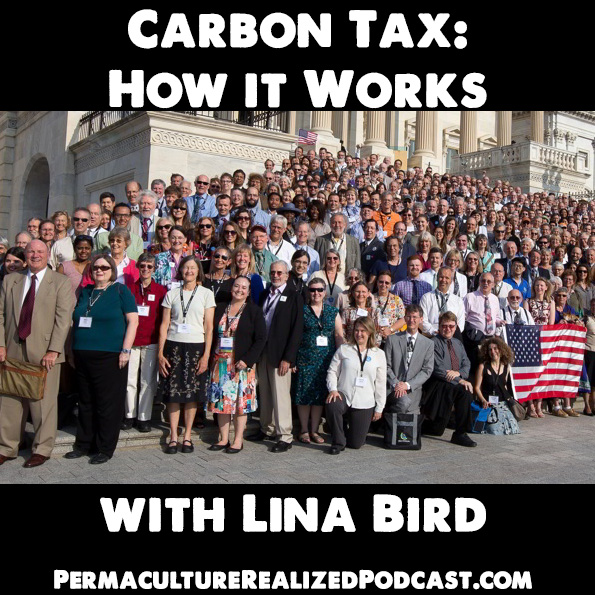 Todays guest is Lina Bird who is very active in the Washington DC branch of the Citizens Climate Lobby. The Citizens Climate Lobby is a non-profit, non-partisan grassroots organization with chapters all over the country, with the aim of lobbying for national policies to address climate change. One of their primary policies is a Carbon Tax and Dividend.
read more