Permaculture Realized Podcast Episode 6, Woodcraft, Ecological Design, and Holistic Farm Integration with Mark Angelini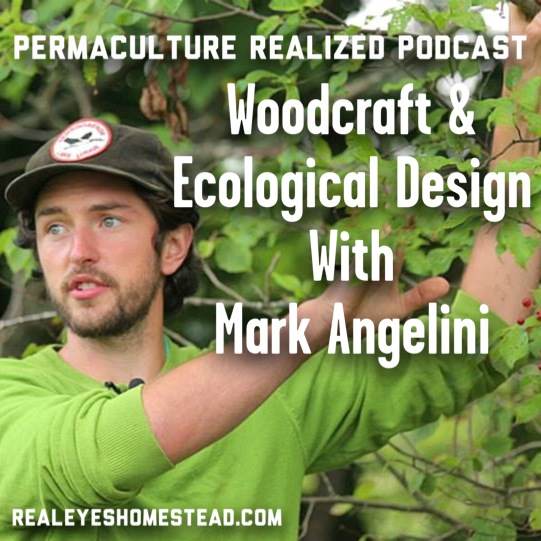 Episode 6, Woodcraft, Ecological Design, and Holistic Farm Integration with Mark Angelini

Todays guest is Mark Angelini, the other half of Roots 2 Fruits Ecological Design in Southern Michigan. We had his business partner, Trevor Newman, on here on episode 3. Mark is a generalized specialist. His work spans from art and design, to craft and woodwork, farming, gardening, forestry and of course, apple growing and cider making. Today we get to hear some updates on several of his projects, and his journies along the way.
It becomes clear, when talking to Mark that ecological design gives you not only the tools to design beautiful and productive landscapes, but also to design a beautiful life that is deeply rooted in meaningful work, and rich relationships.
Be sure to check out Mark's website, MarkAngelini.com and if you want, support his craft by buying a handcrafted spoon.
If you like what you've heard so far, you can support this podcast by writing a review and rating for it on ITunes. We have just a couple weeks left to make it into the "New and Noteworthy" section. If we can push into that section then we'll be able to reach many more people with our message.
Thats a wrap for this weeks episode of the Permaculture Realized Podcast. Stay tuned for more.