Yum! Smoothies are a great way to incorporate raw greens and fruits into your diet. Making smoothies from frozen fruit is the way to go in the winter. If you were thinking ahead, you stocked up on fruit when it was towards the end of its season and it was super cheap because farmers just wanted to sell it ASAP. Then you froze the fruit and now you have smoothie stock!!! One thing I like to do is purchase red tape bananas and freeze them for smoothies year round.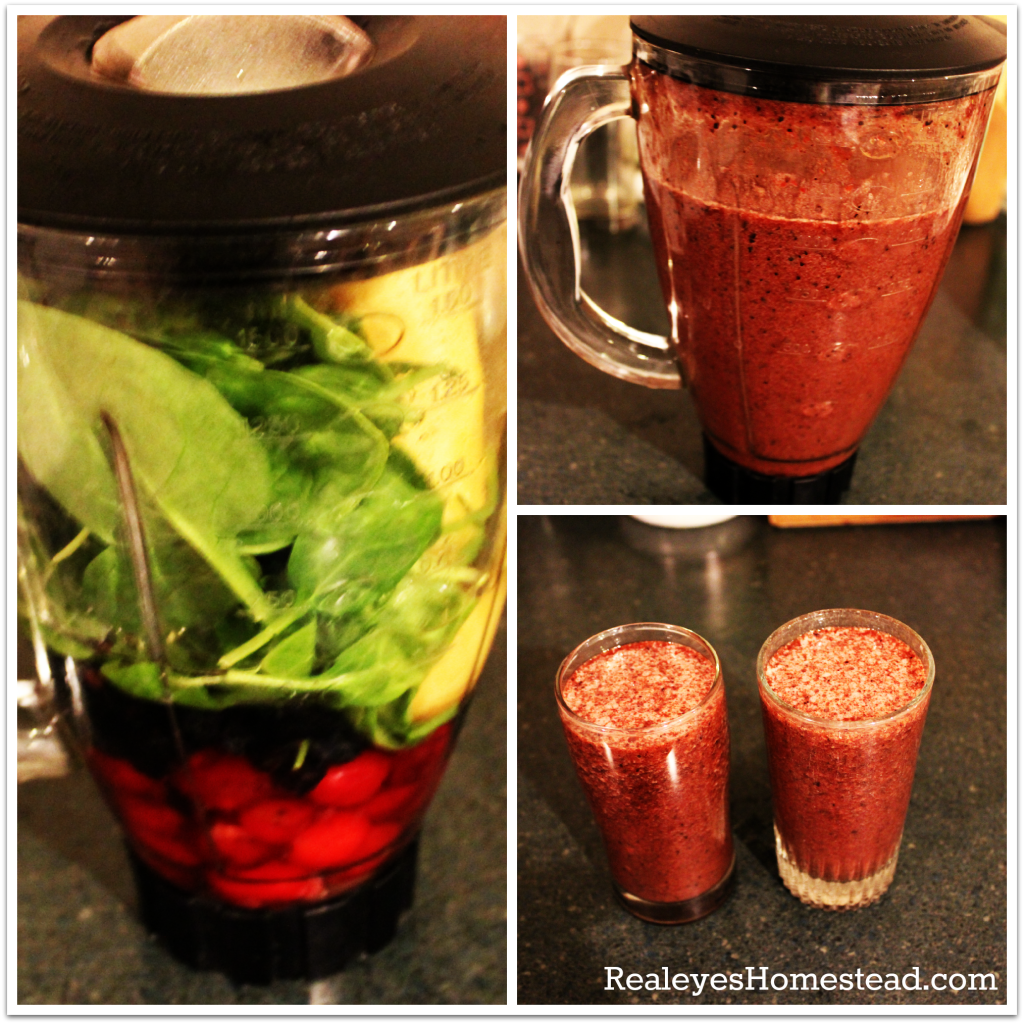 Cherry, Blueberry, Spinach, Banana Frozen Smoothie
2014-02-09 19:49:53
Serves 2
I used frozen fruit but you can use fresh fruit too!
Ingredients
Handful of Cherries
Handful of Blueberries
Hand full of Spinach
One Banana
2 cups of water (add more to make thinner, less to make thicker)
Instructions
Blend all ingredients!
Notes
If you have a high powered blender add everything and blend!
If you don't have a high powered blender add ingredients gradually and gradually increase the speed.
Realize Permaculture Homestead https://realizehomestead.com/